Thomas 18 Months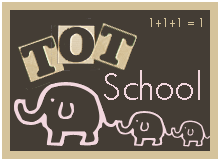 This week we had our Christmas at Great Grandma and Grandpa's house. One of the best toys they received came from Grandpa, it's TJ's but Heaven keeps checking it out so maybe next week in class I'll let her try it.
Fisher Price Laugh & Learn Learning Letters Mailbox
Teaches letters, numbers, opposites, colors, greetings and more!
Includes three letters and a package for slotting.
Hear the friendly mailbox characters.
Slide the address roller to learn all about numbers.
Lift the mail flag to learn about opposites through music and phrases.
Giving Daddy 5 when he got them all in.
Elmo's Lift and Peek Around The Corner Book
"Counting from 1 to 12 with the help of numbered flaps, matching objects in mailboxes, or peeking behind windows to see who lives in the "Furry Arms" apartment building. With more than 60 flaps to peek behind, children will want to spend lots of time exploring. It's fun to learn about books (Three Little Pigs, Alice in Wonderland) and opposites (light/heavy, asleep/awake, slow/fast) when Big Bird and Bert and Ernie are behind the flaps to help."
Crayola Washable Finger Paints
Helps kids develop gross motor skills
It is washable
E-Z Squeeze tubes help to control paint flow
Flip top cap
Primary colors
To visit more Tot Moms check out
1+1+1=1